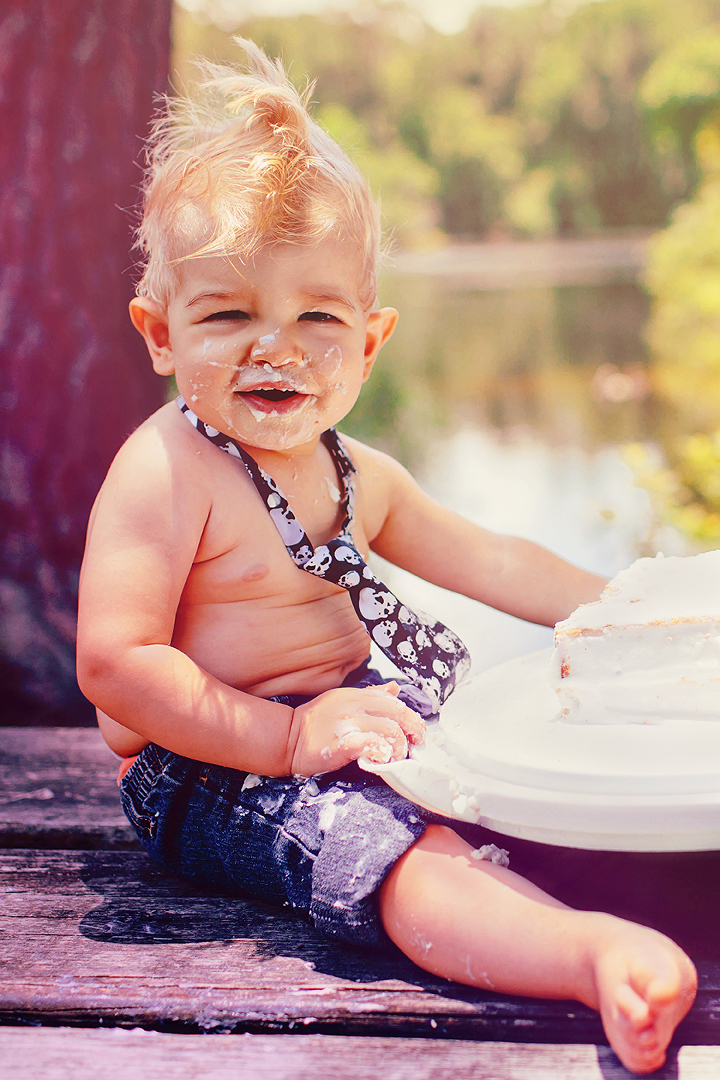 One is big.
Commemorating 'one' is a true testament to the optimistic, though innocent parents who wearily conquered the likely erratic and unpredictable voyage that comes with one's culmination.
Only those who have surmounted the peak of toddlerhood can attest to these little tyrants' angels fickle dispositions. As such, Corbin was no exception to the normal stage of development that babes this age experience. Naturally, what came with the intent of easy 'cheesin' was no doubt met with particularly snuggly moments and quiet, indulgent togetherness to soothe away his trepidation.
It was the perfect storm to which I was able to capture raw, unfiltered passion. Passion in the manner that both Mom and Dad soothed as well as in his deeply composed blue eyes as Corbin sought tenderness and assurance.
In our moment of photographing the celebration of Corbin's first journey that has inevitably been savored thus far, I was witness to the comforting and deep infatuation that transpires between those who love without limits. What a gift to gaze upon connection all the while being disconnected, as though viewing said highly effervescent love emits a color and truth unbeknownst to the rest of the world.
What's more, when the 'edge' settled, we were left with a rockin' boy of one who decided to have his cake and devour it too.
Happy first birthday to one of the coolest superheroes in-training that I know!