Hello Dear Friends & Families,
Solislux Photography has a new name: Hello Dear Collective!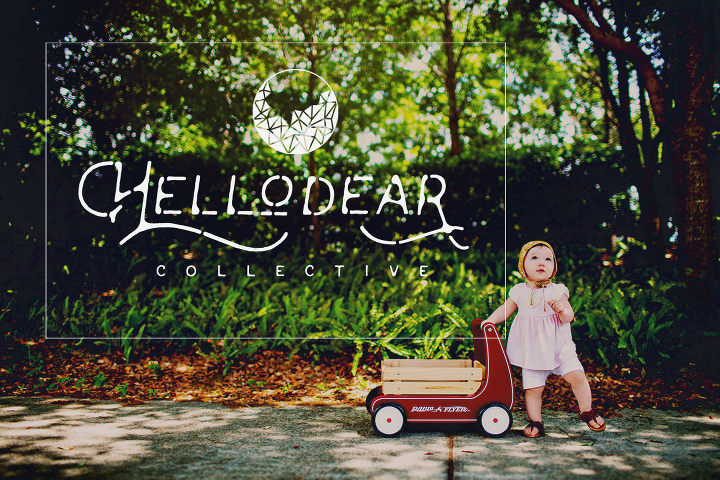 The updated name is inspired by the celebrated sum of loveliness that has been deposited into my family this past year, attributable to my dearest baby girl. Cherished are the displayed collective mediums scattered throughout our home which reflect our intimate bliss, her bold core-rousing disposition and our eclectic fruitfulness as a new family.
Bursting with eagerness, I crave this for you! I want your heart to swell with an assortment of emotions when you look back on your own collective mediums and find reflected in them the enraptured pieces of yourself.
This next chapter in my journey- marked with the change in identity for the expansion of professional endeavors- will be committed to thriving and highlighting your lives with even more vigor and an ever-inspired Jacquie flare.
In short, life evolved for us girls of Solislux and while it was bittersweet to bid farewell to my best friend Ashley as a partner, with the change in management comes my ability to also include a design shop in the mix. Do feel confident that the Solislux winning service and unique creative editing will continue under the new name!
I'm super excited about the fresh vision for the business, modern changes and personalized products that I am slowly rolling out with this upcoming year. I'm mostly anxious for my clients to muse over, connect with and be inspired by all of our treasured pieces created together with so much fondness and love. My goal is that these beautiful, artistic heirlooms weave themselves into the very fibers of your dear family memories.

Hello Dear Discounts:
From now until Sunday, July 10, when you mention"Hello Dear Launch Day" in your email inquiry, you can save:
20% off any booked 2016-2017 Lifestyle Collection session
20% off any prepurchased prints + products for both Romantic + Lifestyle Collections
$200 on any booked 2016-2017 full wedding day Romantic Collection.
Thank you kindly and humbly for the time-honored trust and fervent support over the past six years but especially through this transitional year! I'm so thrilled to share this new chapter with you all!
Jacqueline O'Morrow
Owner, Hello Dear Collective.
Intimate. Bold. Eclectic.